50ml Candy-Colored Glass Perfume Bottle
Product Detail
Product Tags
Model NO.:k-68    Body Material: Glass
Key Specifications/Special Features 
| | |
| --- | --- |
| Model number |  k-68 |
| product type |  perfume glass bottle |
| texture of material |  Glass |
| Colors |  customized |
| Packaging level |  Seperate packing packaging |
| Place of Origin |  Jiangsu, China |
| Brand | HongYuan |
| product type |  Cosmetic bottles |
| texture of material |  Glass |
| Related accessories |  Alloy |
| Processing and customization |  yes |
| Capacity |  100ml |
| 20ft GP container |  16,000 pieces |
| 40ft GP container |  50.000 pieces |
How are perfume bottles designed?
There are two key points in the creative process of perfume design: • As far as the creative process of "designer perfume brand" is concerned, the brand designer is the most dominant. Basically, before the fragrance idea is developed, the visual concept has already taken shape. Take Tom Ford Black Orchid as an example, the mysterious and sexy goddess image has long been the focus of the creative team (perfume creative designer/creative director and perfumer) at the beginning, and any visual or olfactory ideas made after that are 100% conveying Mr. The mood and the plot that Ford wanted to convey.
Perfume is the soul, and design is the skeleton. Perfumers and designers complement each other, working together in the most natural way. Therefore, when the design of the perfume bottle is approved by the layers of the peak, I will definitely show the work to the perfumer, because in terms of fragrance, color has a "nose" status in terms of technology and creativity, especially In a transparent and colorless glass bottle, the beauty, transparency, and stability of perfume shades are absolutely key aspects that cannot be ignored.
Example: After deciding on the color of the Tom Ford for Men perfume bottle to be clear and colorless, the color of the perfume is one of the main visual keys to convey masculinity. I scoured the big and small whisky stores in New York City looking for a color touch that looked like a nice, warm liquid running down my throat. But after the color of the fragrance is decided, I have to have a meeting with the perfumer to decide whether the combination of ingredients used in the fragrance can be combined with the color I want.
Indeed, the same theme of perfume creativity, can have different approaches. The method determines the creative way, the creative point, and the final effect and result of the fragrance. The biggest challenge in designing a "designer fragrance brand" fragrance is to keep the brand's existing visual identity and keep coming up with new ones.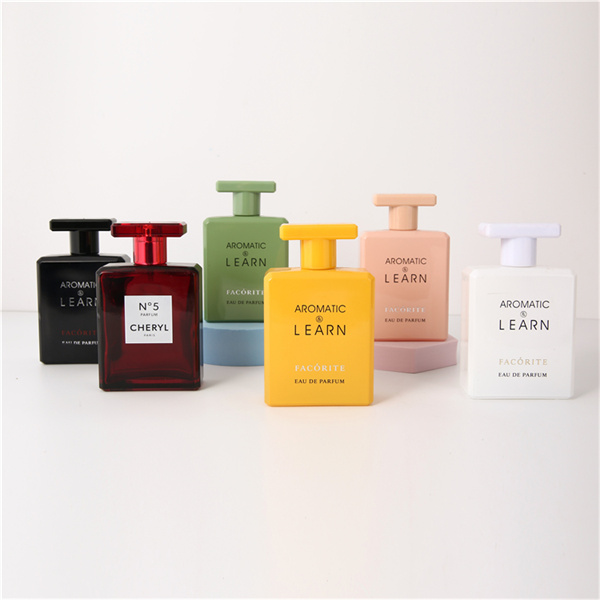 ---
---