30ml 50ml Glass Perfume Bottle Full Color Spraying
Product Detail
Product Tags
Model NO.:CA-27    Body Material: Glass
This pump spray perfume bottle has full color spraying and gradual color spraying styles. Logo design adopts bronzing technology to match the color of the nozzle.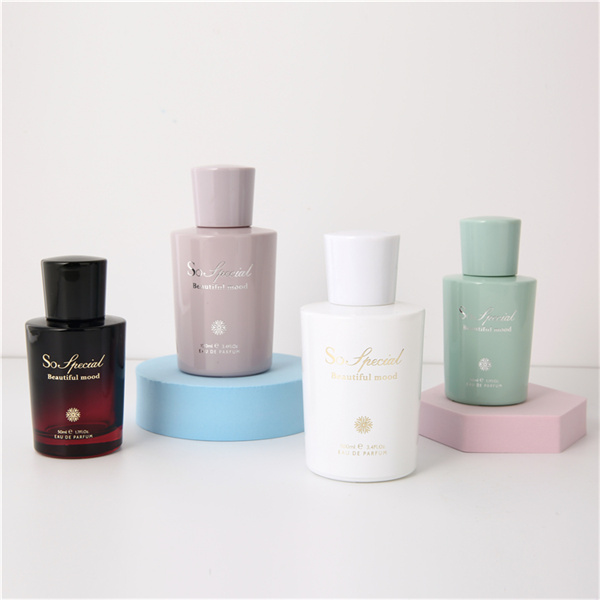 Key Specifications/Special Features 
| | |
| --- | --- |
| Model number |  CA-27 |
| product type |  perfume glass bottle |
| texture of material |  Glass |
| Colors |  customized |
| Packaging level |  Seperate packing packaging |
| Place of Origin |  Jiangsu, China |
| Brand | HongYuan |
| product type |  Cosmetic bottles |
| texture of material |  Glass |
| Related accessories |  Alloy |
| Processing and customization |  yes |
| Capacity |  100ml |
| 20ft GP container |  16,000 pieces |
| 40ft GP container |  50.000 pieces |
The cost of glass bottle mold
If it is an ordinary mold, it is about 4,000 yuan per payment. If it is a glass bottle, the appearance is required to be good, and the size deviation is very strict. It is recommended to use a spray-welded mold. The price is nearly doubled, so from the proofing point of view, although some manufacturers Thousands of molds, if the proofing fails several times, they will lose money. The main reason is that the cost of wasted production time is too high. In fact, the cost of the mold is not what the manufacturer wants, but the mold factory.
Especially for special-shaped bottles, many products have to be improved many times before they can produce qualified samples. Or the process used is different, and the equipment is also different. It may be difficult to make the same product with different equipment.
Many domestic glass wine bottles and wine bottles are produced by imported equipment. If you need to find a professional manufacturer in this regard, and then the price. With the improvement of my country's economic level, our labor cost has increased a lot, compared with developed countries. It's ok, but it's high for underdeveloped countries, especially in recent years, when labor costs have risen, and coal and natural gas have risen. The transportation cost has risen, and the unit price of the product has increased a lot. (Probably due to the support of tax rebates) The domestic price war for conventional products is quite fierce. Therefore, we have a good mentality when making products. The price of high-quality products must be high, and the quality of products with low prices is equal.
---
Previous:
100ml irregular luxury perfume bottle
---