10ml Amber Essential Oil Bottle With Roll On
Product Detail
Product Tags
Model NO.:k-36    Body Material: Glass
This is a brown essential oil bottle, which is very effective in preventing sunlight from adversely affecting the liquid. We are equipped with an inner plug. The vertical stripes of the lid are small details designed to increase friction. You can print your LOGO on the bottle, this is your bottle!
How to identify the quality of essential oils!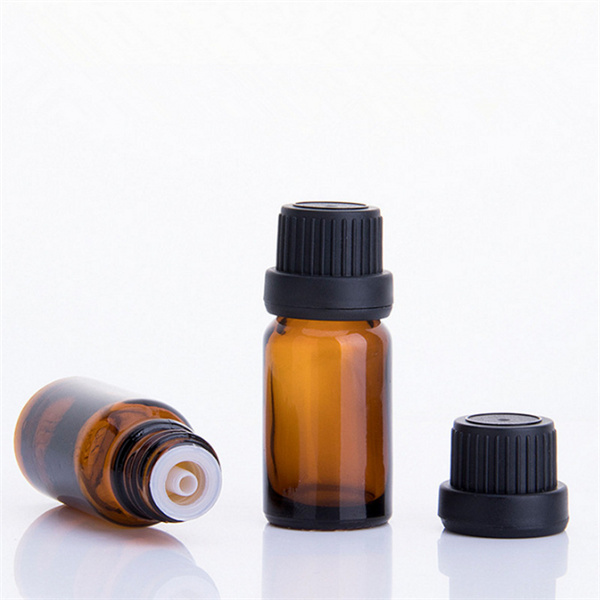 Key Specifications/Special Features 
| | |
| --- | --- |
| Model number |  k-36 |
| product type |  perfume glass bottle |
| texture of material |  Glass |
| Colors |  customized |
| Packaging level |  Seperate packing packaging |
| Place of Origin |  Jiangsu, China |
| Brand | HongYuan |
| product type |  Cosmetic bottles |
| texture of material |  Glass |
| Related accessories |  Alloy |
| Processing and customization |  yes |
| Capacity |  100ml |
| 20ft GP container |  16,000 pieces |
| 40ft GP container |  50.000 pieces |
How to identify the quality of essential oils!
1. Price comparison: Most of the pure essential oils cost more than 100 yuan. It takes thousands of kilograms of rose petals to extract one kilogram of rose essential oil, so rose essential oil is very expensive; while the essential oils extracted from the peels of citrus fruits such as sweet oranges are more expensive. Due to the large quantity of raw materials and high oil yield, the price is relatively cheap. Pure essential oils are not allowed to add any chemicals during the production and distillation process, so the price will not be too low. As the saying goes, you get what you pay for, good things are not cheap, and cheap things are not good things.
2. Look at the packaging: essential oils must be packed in dark glass bottles to ensure its quality, because light, high heat, and humidity will destroy the essential oils. If the essential oil bottle is transparent, plastic, and has a large mouth, it can be concluded that the essential oil manufacturer is not professional, and it is not recommended for you to buy it. Generally, pure essential oils are packaged in relatively small dark glass bottles.
3. Observation of solubility: Because the molecules of plant essential oils are very small, they can quickly penetrate into the skin. Therefore, you can rub the tested essential oil on the back of your hand and massage it a few times (please dilute it before massaging on the back of your hand when testing a single essential oil). . Pure essential oil drops in water. It floats on water and forms drop-by-drop oil droplets that won't dissolve even when stirred.your bottle!
---
---